I – I cannot access my folders on Qnap;
II – How To Solve With "net use" Command
III – How To Solve With QnapFinder
IV – Problem Still Exist and I Cannot Access Folders;
,
I – I cannot access my folders on Qnap;
When I try to access file on Qnap, I got "You might not have permission to use this network. Contact the administrator of this server to find out if you have access permissions" error. I check user rights, but everything seems fine.
.
II – How To Solve With "net use" Command
What if we want to connect as a different user?
First must force a disconnection in Windows command prompt with the "net use" command:
Open Command Promt And Type;
net use * /delete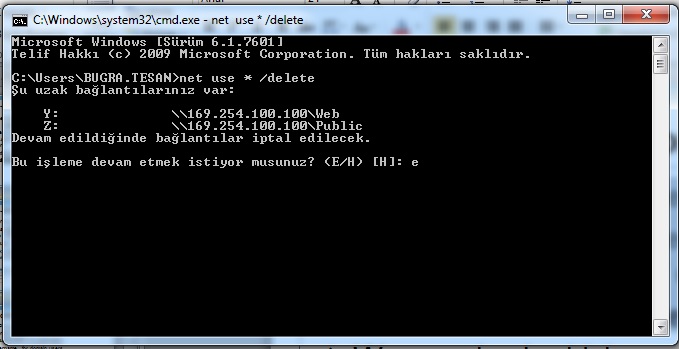 .
Choose "yes" and all network users cache should be deleted. Now you can try to login Qnap once again;
❖If the NAS or PC are joined to AD domain, we should take care of the domain prefix
➢nas-name\username for local users
➢domain\username for domain users
❖In Mac OS it can also be domain+username
❖Be careful of situation when domain username and local username are the same
.
III – How To Solve With QnapFinder
1 – Download Qnapfinder from www.qnap.com under Support -> Download -> Utalities
After Qnapfinder scan & find your Qnap, just press on it. Then press connect -> Storage Plug & Play;
,
2 – Login with your username & password;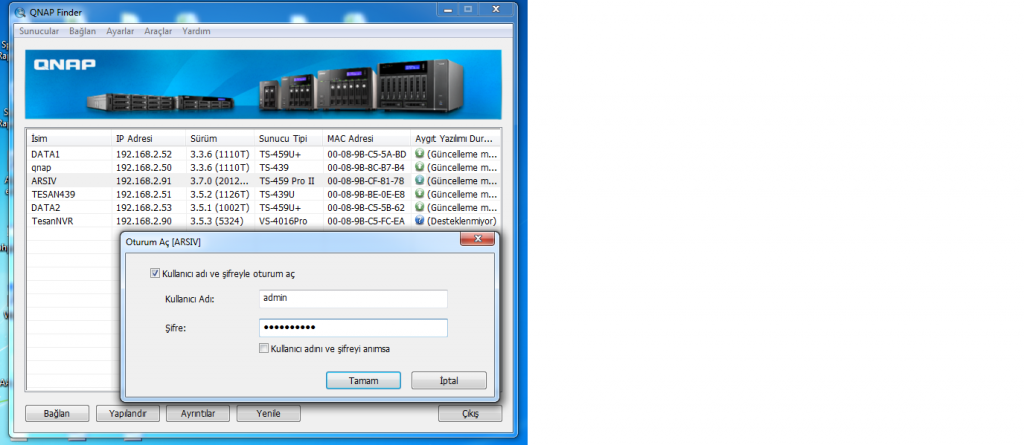 ,
3 – Choose the folder that you want to use; (if you want differen root fodler, please check "how to create new share folder" document)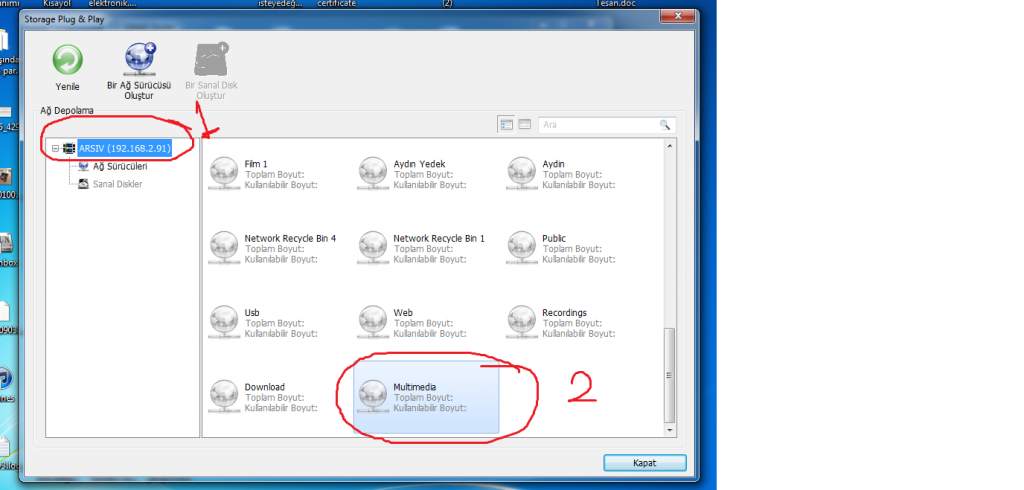 ,
4 – Now Qnap creates a shortcut for your folder, and you can use this folder as you wish.
Now if you try again, you can access Qnap with users right;
1 – Press Windows ->Start ->Run
2 – Type your Qnap Ip Adress to Run (just like this : \\192.168.2.91)
3 – Now you should access all of your share folders.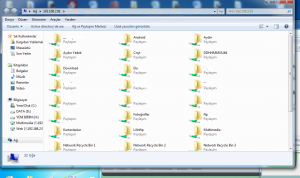 IF YOU WANT TO LOGİN WİTH ANOTHER USER, PLEASE USE THE SAME  PROCESS!
.
IV – Problem Still Exist and I Cannot Access Folders;
Problem maybe because of user group permissions, not "User Permissions" so first try to access this file with "Web File Manager";
1 – First, go to Application Servers -> Web file Manager and Enable web file Manager and press "Apply" . Then Press Web File Manager icon up right of the screen.
,
2 – Qnap will automaticly login as admin, So, logout, and login with user that you have problem with his access rights;.
,
3 – Check if you access folders from here;
,
4 – If you still have problem to access, try to check User & User Groups Access Rights. Go to Access rights, and Remove "Group Permissions" From that folder;
"This morning i had a long chat with Steve from Qnap Support.
After being around in every corner we found the solution.
In the Private network share window. In the, Everyone user group, i have marked some of the users Deny to those folders that i could not access. When we removed that the problem was solved.
Note. The admin was not a part of that group but it had effect on the admin though.
Thank you to you guys that tried to help me here. And thanks to Steve from Qnap Support."
Remove "Everyone" Group From Folder Permissions;
If Problem still persist, please contact with your local Distributor, or Taiwan Qnap support team.
"You Might Not Have Permission to use this network resource" Error;Bu Ağ Kaynağını Kullanma İzniniz Olmayabilir. Erişim İzniniz Olup Olmadığını Öğrenmek İçin Yöneticiyle Temasa Geçin Hata Mesajı

,