My Website was Effected with a Mallware virus which corrupt my Website menus and redirect my Website to http://aennekens.de/
More info :
http://labs.sucuri.net/?details=aennekens.de
After requesting help from my hosting site, they said there is nothing they can do, -even they cannot scan my files with Antivirus Software- so I have to solve this by myself, and here is how I solve;
1 – Connect your website with FTP (I Use Filezilla)
2 – Enter your website folder (mine is under httpdocs) adn you'll see .htaccess file. My File was change just like this;
I check my oldeer backup website files, and it was just like this, so change this file;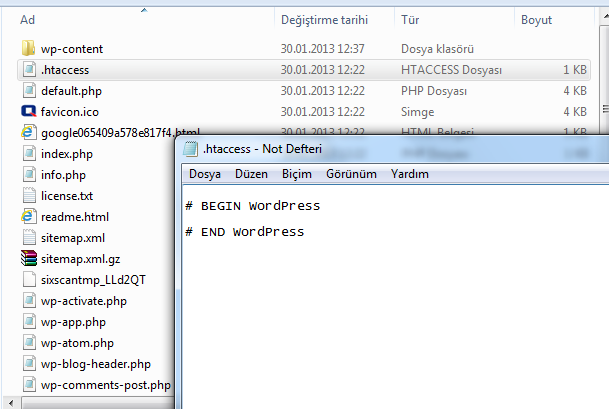 But, my problem isnt solved, till I realize this .htaccess file under wp-content folder;
After deleting this .htaccess file, my website turns back to normal.
Also I Change My Website admin Password and FTP Password after this.
Hope this would help for the one getting trouble with this Mallware virus