I – QnapFinder Plug & Play Feature;
II – Windows "Map a Network Share" Feature
III – Windows Start Command
IV – ISCSI Feature
I – QnapFinder Plug & Play Feature;
1 – Download Qnapfinder from here; www.qnap.com
After Qnapfinder scan & find your Qnap, just press on it. Then press connect -> Storage Plug & Play;
2 – Login with your username & password;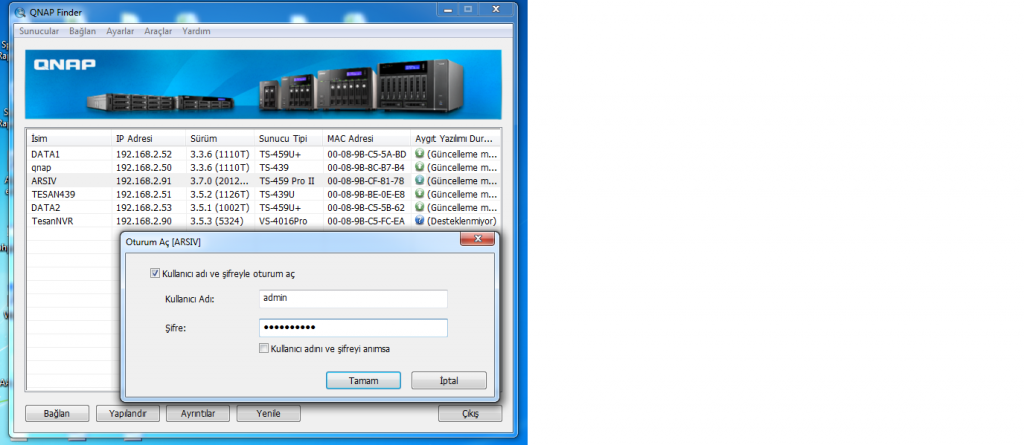 3 – Choose the folder that you want to use; (if you want differen root fodler, please check "how to create new share folder" document)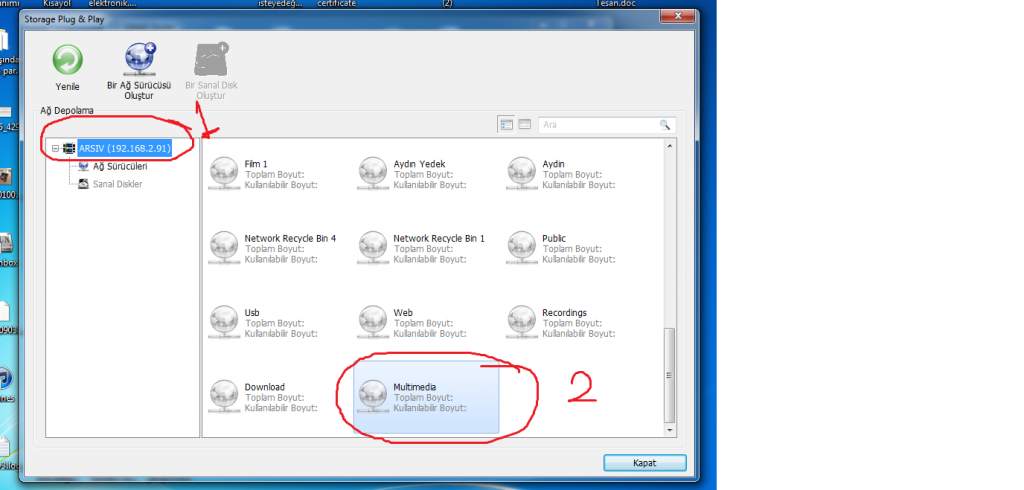 4 – Now Qnap creates a shortcut for your folder, and you can use this folder as you wish.
Also if you go Connect ->File manager, you can view all of your share folders at the same time.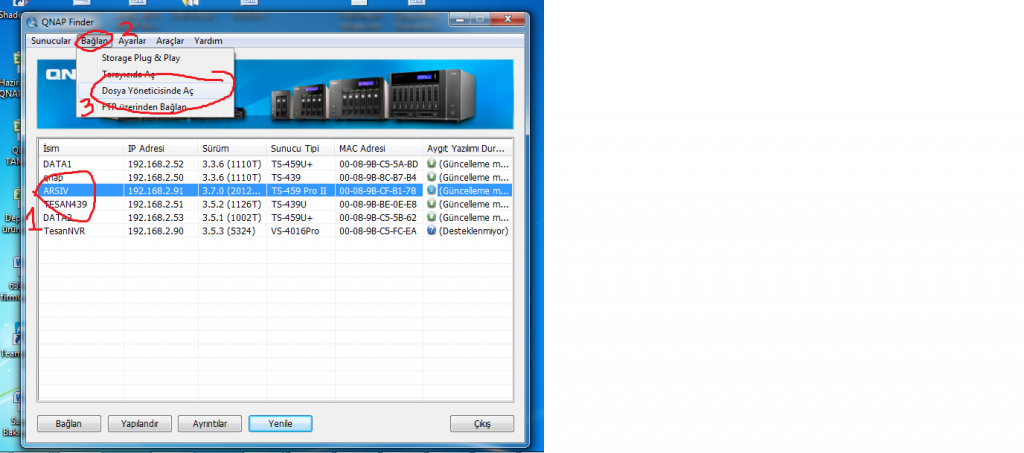 .
II – Map a Network Share;
1 – Right click to "My Computer" icon, and choose "Map a Network Drive" 'ı s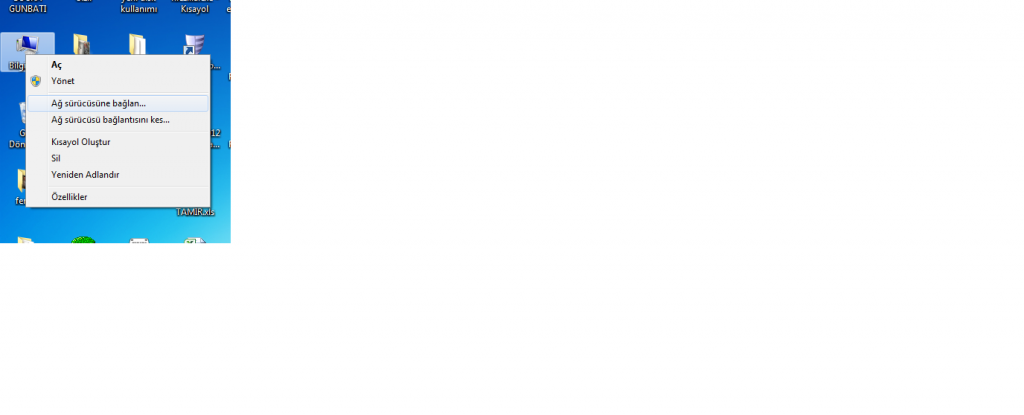 2 – type your  \\qnap_ip_address\ and press "choose"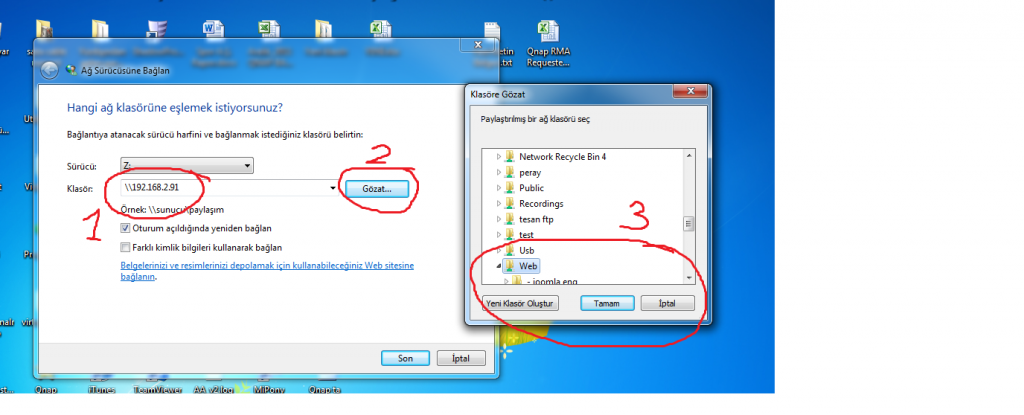 My Qnap IP adress is;
After entering your Username & Passwor, a shortcut for that folder will appears on your Computer.
III – Windows Start-> Run Command (I dont advice this)
1 – Press Windows ->Start ->Run
2 – Type your Qnap Ip Adress to Run (just like this : \\192.168.2.91)
3 – Now you can see all of your share folder.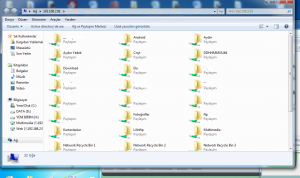 I dont advice use Qnap this way because of Microsoft Auto-Login feature. When you login with a username, you cannot login with another usernam/password till you restart or logout-login your computer again. Sometimes this cause Costumers to think that there is a permission problem with Qnap NAS because of this problem.
IV – ISCSI Feature;
You can use storage on your Qnap as a real HDD on your computer. I have an advance dovument, so please check ISCSI documantation to learn How
Qnap'ı Kurdum, Peki Nasıl Qnap'a Dosya Atacağım?Setup Complete, But How Can I Transfer My Files?

,