I – Qnap "System Reserved" Storage Takes Too Much Space? What Is Sys. Reserverd And How To Fix This
II – That System Reserved Is Probably "Snapshot %20 Reserved" Space; Simply Change This %5 or Just Remove It;
III – My System Reserved Seems 8 TB, Takes %40 Of My Totla Size and Size İs Not Same As "Snapshot Reserved Space?" How To Find And Delete That "Unknown" File
.
I - Qnap "System Reserved" Storage Takes Too Much Space? What Is Sys. Reserverd And How To Fix This
• the total capacity is 1.56TB
• The used capacity is 312GB
• Sys resereved is 475GB
• Thick Volume is 1.6TB
• Free Space is 1.6TB
So, If you calculate;
1,56 Tb x %20 snapshot reserved = 312 Gb!
.
II – That System Reserved Is Probably "Snapshot %20 Reserved" Space; Simply Change This %5 or Just Remove It;
Generally this issu appears Qnap default firt time installation settings; Automaticly %20 reserve space comes as default. To fix this, simply go to volume managment, and change this ratio, or directly remove this (its fixed after 4.2.2 so just remove it!)
.
II – My System Reserved Seems 8 TB, Takes %40 Of My Totla Size and Size İs Not Same As "Snapshot Reserved Space?" How To Find And Delete That "Unknown" File
.
This issue appears proably because of while deleting data, if you do not choose "Also delete the data" option, Qnap will only remove share folder, and do not delete data inside;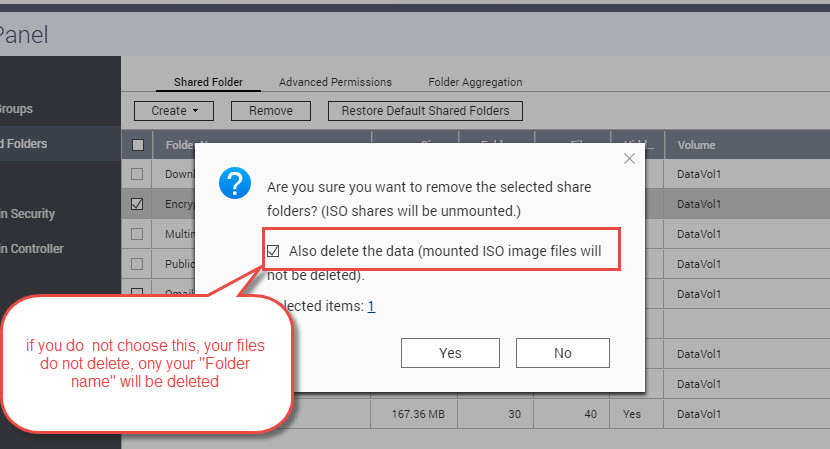 .
To Fix This Issue;
1 – Go to Share Folder -> Advanced Settings -> Enter Path manually 
.
2 – If folders doesnt list, check ıf you'r on right Data volme (If you have multi-volumes on your system)
.
3 – Give permissions to users and press "Create" to complete action,
.
4 – Now, Delete This Folder Again; select the folder checkbox and click "Remove" and can select the option "Also delete the data. (Mounted ISO image files will not be deleted)" to delete the folder and the files in it. If you select not to delete the folder data, the data will be retained in the NAS. You can create a shared folder of the same name again to access the data.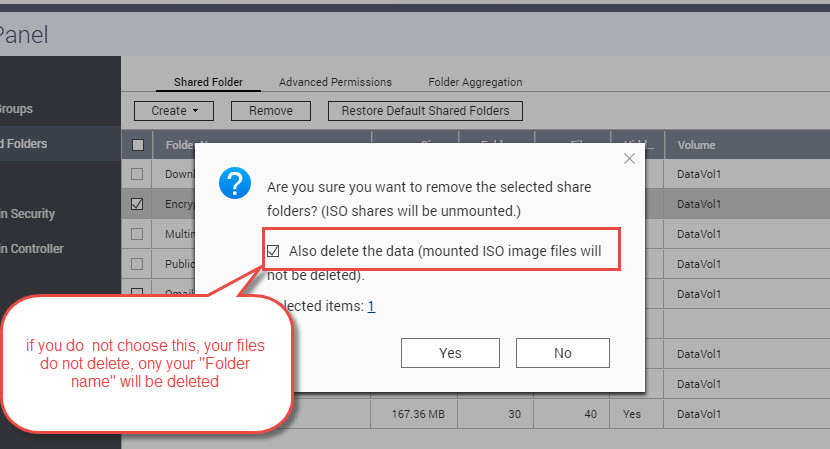 .
Ps: Also you can download wincsp software, install it with "commander" interface, and login to Qnap. All of your share folder should be under "Share" folder.
.
Qnap "System Reserved" Storage Takes Too Much Space? What Is Sys. Reserverd And How To Fix ThisQnap'ta "System Reserved" Alanı Çok Yer Kaplıyor, Bu Problemi Nasıl Çözebilirim?

,