If you want to play American Store Applications which never release for europe -just like Bastion- and you dont jailbreak your phone, you can install cracked ipa file with this way:
Install pp25;
http://www.25pp.com/soft/pp.exe
Follow this steps: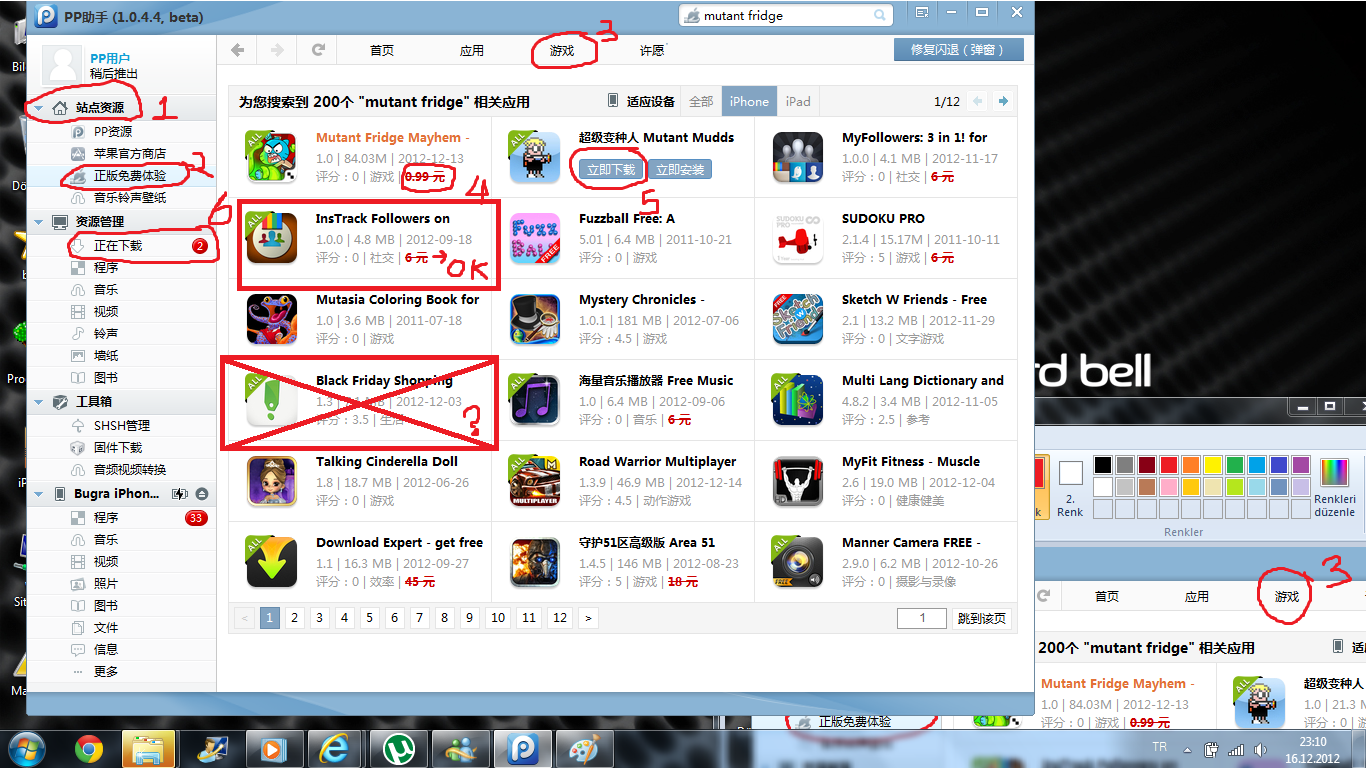 Warning : Only software with red price software should be installed, because others are already free.
And after download finished;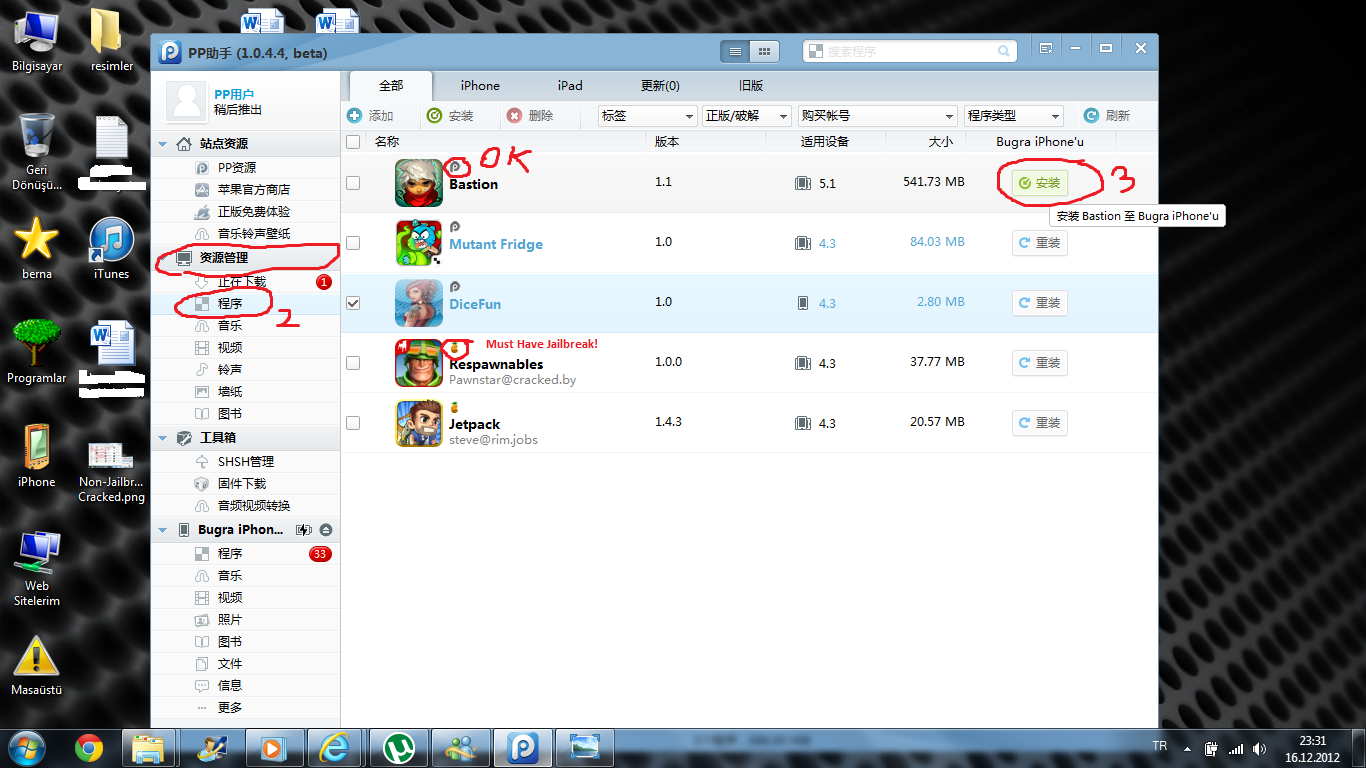 You can install & try any software and game by this way. Also please dont forget to support developers, and if you like, pay money that they deserved.
How To Install Full Paid Games & Softwares totaly Free and Legal Way:
Nearly all games and Softwares becomes free or price drop to 0.99 $ for a short time. You can seek thes kind of software with this two Application -which you can freely download from iTunes Store-
Appzap :
Appsfire Deals:
Dont forget to check these two programs everyday;
You can buy Modern Combat 3, GTA III, only for 0.99$ or find totaly Free Games just like Real Steel, Carmageddon Fruit Ninja by this way.
How to Install ipa Games to None Jailbreaked ios 6 DevicesJailbreaksiz ios 6 Cihazları Crackli ipa Oyun ve Program Yüklemek

,