I – Qnap Blue Screen Error & Not Active RAID Problem
II – How to Sovle Blue Login Screen Error With Restoring Default uLinux.conf
III – How To Restart Login Gui With Command Lines (Alternative Answer)
.
I – Qnap Blue Screen Error & Not Active RAID Problem
After 4.2.2 Update, Sometimes Login Screen Stuck At This Point;
And RAID Seems Not Active;
II – How to Sovle Blue Login Screen Error With Restoring Default uLinux.conf
To Solve Issue, Login NAS with SSH (putty), and type;
# cp /etc/default_config/uLinux.conf /mnt/HDA_ROOT/.config/
# rm -r /etc/config
# ln -sf /mnt/HDA_ROOT/.config /etc/config
#setcfg -f /etc/config/uLinux.conf Misc configured TRUE
# reboot
.
And its sovled;
.
III – How To Restart Login Gui With Command Lines (Alternative Answer)
For this case, it doesnt work, but you can reset this login gui service with this;
Login NAS with SSH (putty), and type;
# rm -r /etc/config/.qos_config/users/admin/
# /etc/init.d/thttpd.sh restart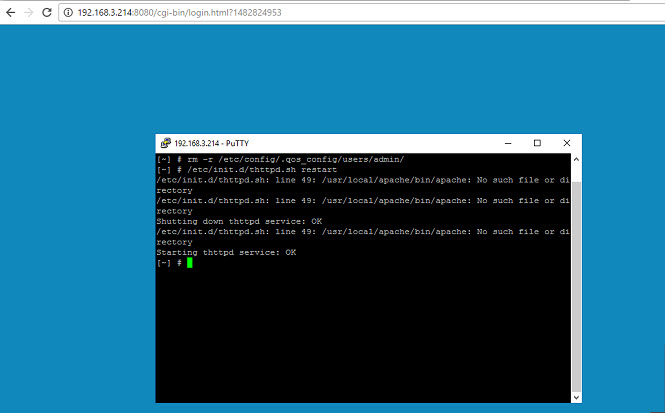 Qnap Login Interface Blue Screen Error After Firmware Upgrade & How To SolveQnap Login Ekranının Mavi Gelmesi Hatası ve Çözümü

,