My RAID Should Be 76 TB, But It Seems 64 TB, What Maybe Wrong?
.
Quick Answer; With Qnap New Firmware, If You Dont Change "Bytes Per Inode" Option whiclre creating Volume, You'll Have Less Space Then You Have. Here is default Bytes Per Inode result;
And here is after you change Bytes Per Inode option;
.
How To Fix?
1 – If you have a low size volume, you must remove and re-create, so go to Storage Space to Remove Volume

.
2 – Click on Volume and go ->Manage -> Remove ->ok
3 – Wait for removing..
4 – After finish, go to create -> Create Data Volume -> Choose Thich or Thin Volume (I prefer Thick)
5 – Enable File System Option and change to 65536
6  -Press "Set Max" and click next
7 – After process finish; you will have 76 TB Free size again
After That You May Get A Threshold Error; To Fix This, Diable Threshold
1 – If you Get This Problem;

2 – Go To Volume -> Manage -> Actions -> Set Threshold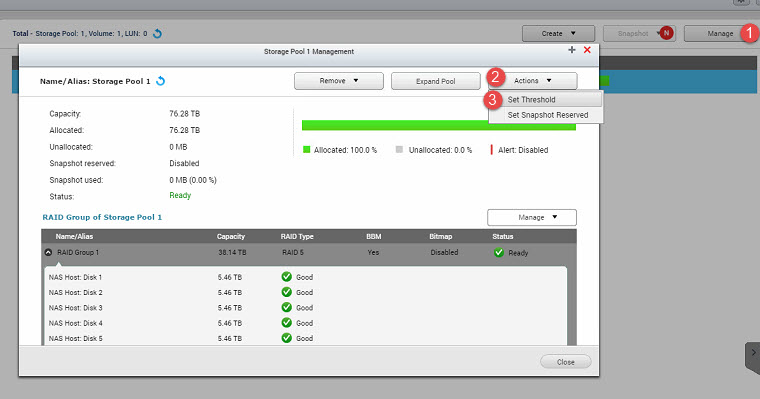 3 – Disable Threshold and Appy;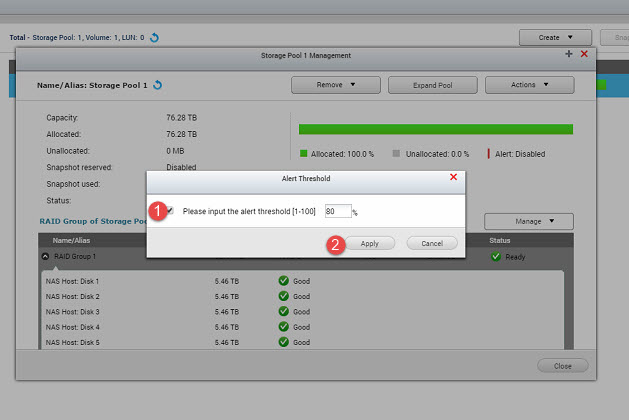 4 – Problem Fixed!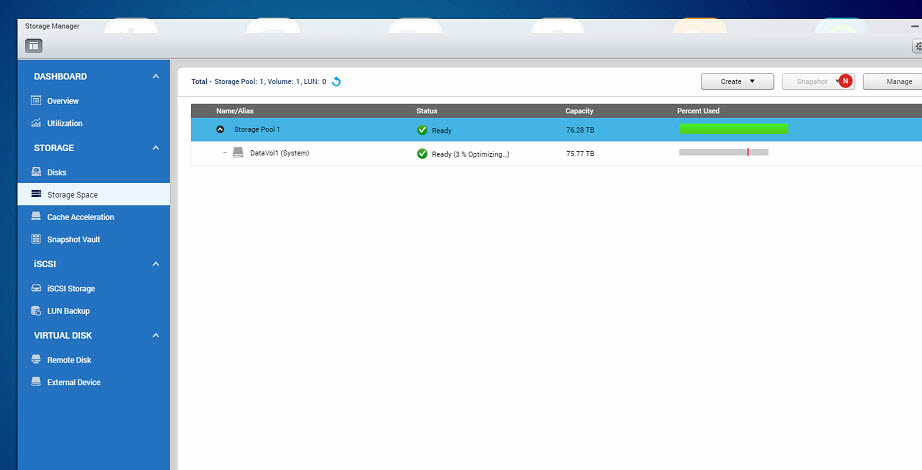 My RAID Should Be 76 TB, But It Seems 64 TB, What Maybe Wrong?RAID Yapımda 76 TB Boş Alan Olması Gerekirken 64 TB Görünüyor, Problem Ne Olabilir?

,