I - High CPU & RAM Usage Problems
II - How To Understand Which Service Use Resource
III – How To Solve High CPU & RAM Usage Problems
.
I - High CPU & RAM Usage Problems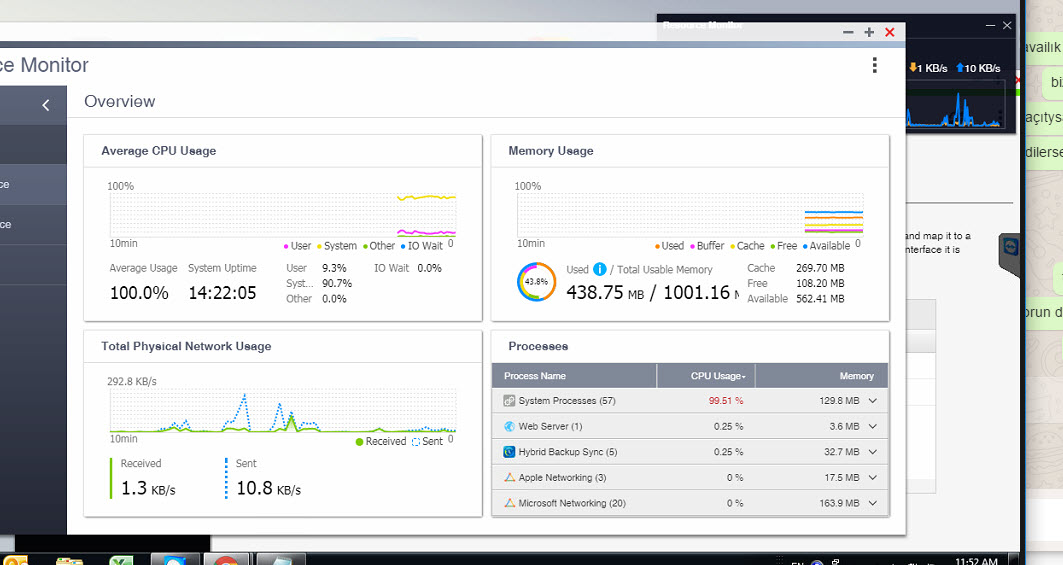 .
II - How To Understand Which Service Use Resource
How to enter resource manager;
2 – To understand which service use CPU/RAM, press "CPU Usage" or "Memory"
.
III – How To Solve High CPU & RAM Usage Problems
1 – Install malware remover from Qnap app center.
2 – Be sure all of your apps are up to date. Example If you do not update Hybrid Backup Station after 4.3.4 firmware update, your CPU may hit %99 like this;
3 – (if installed) update the Notes Station to 2.1.54 then reboot the NAS
4 – Shut down Media Library Scan;
5 – Shut down RAID Scrubbing (Go to "Storage Manager" > "Global Settings > RAID Scrubbing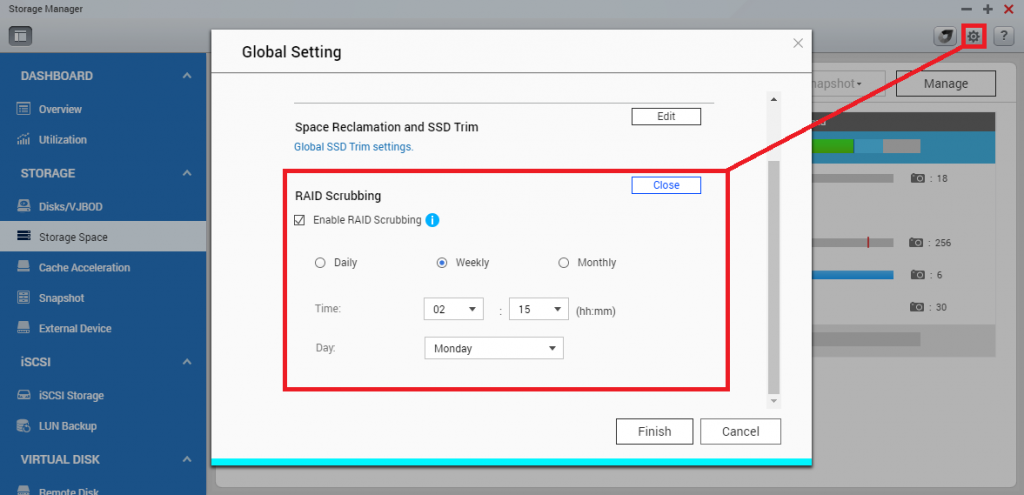 6 – Be sure you got free space on your NAS
7 – Start File system check (this will cause you not able to access data for a while)
https://www.qnap.com/en/how-to/faq/article/why-does-my-nas-system-log-report-that-the-file-system-is-not-clean
8 – Start a memory check (if your NAS support)
https://wiki.qnap.com/wiki/Memory_Test
9 – Shut down Malware remover after scan finished, remove Python3 to see if problem appears again or not.
.
If problem still exist, Please Create a ticket to Qnap support team and;
1 – Send screenshots of resource manager (especialy which service use CPU/RAM)
2 -  Be sure you install latest firmware, and ınstall Diagnotic tools from app center, and send zip file.
High CPU & RAM Usage Problems & How To Understand Which Service Use ResourceYüksek CPU & Ram Problemleri & Neyin Kaynak Tükettiğini Nasıl Anlarız

,