I – "Can't Change The Access Rights New Made Shares" Problem;
II – How To Solve; Simply Replace "smb.conf" From Backups With Corrupted "smb.conf"
.
I – "Can't Change The Access Rights New Made Shares" Problem;
.
Please Follow This Document If Only You Have This Problem;
.
II – How To Solve; Simply Replace "smb.conf" From Backups With Corrupted "smb.conf"
1 – Download Winscp & connect your Qnap with admin;
http://winscp.net/eng/download.php
.
2 – Go to share -> "MD0_DATA" (or CACHEDEV1_DATA) and find .@backup_config folder.
Qnap backs up your system configration (user rights, RAID table, network conf..etc) once in a week.
0_20141203 means this is the last backedup config file which is created on 3 October 2014.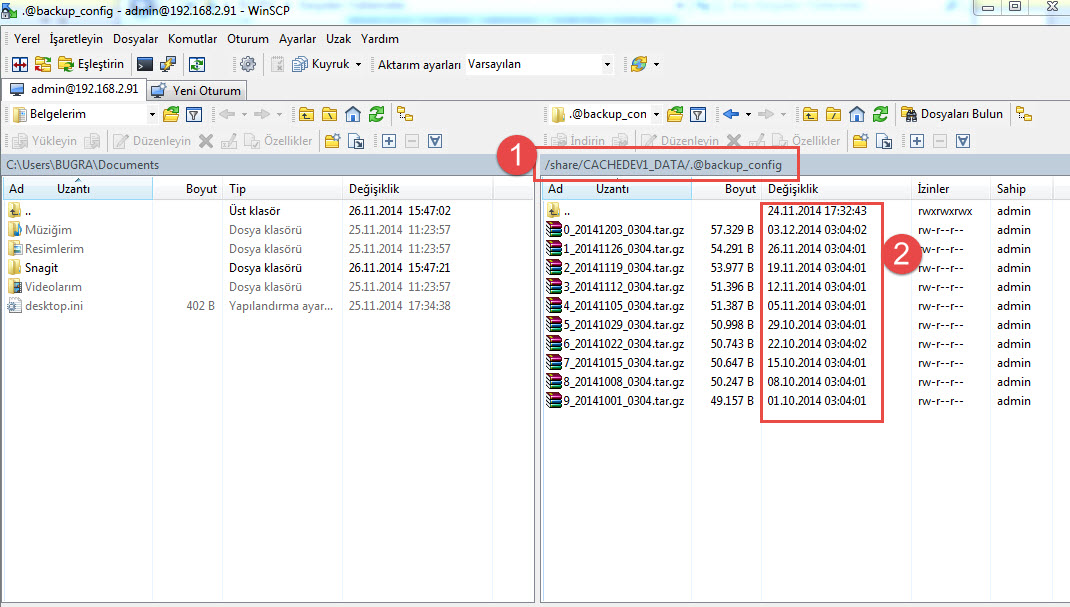 If your system works fine on last week (example 26.11.2014) Drag & Drop this file to your desktop & unzip config file data you want;
.
4 – Now go to original configration folder on Qnap, which places under "etc/config/". double click on this folder.
.
5 – Seleck "smb" & "smb.conf.cksum" files in unzipped configration folder on your desktop and replice these 2 files with your corrupted config files 
.
6 – Now users rights should works fine;
Can't Change The Access Rights New Made SharesKlasörlere Verdiğim Haklar Kayboluyor!

,